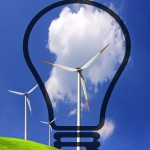 Overall, 70% of EU citizens think renewable energy should be prioritised as an energy option for the next 30 years, a Eurobarometer has found. The survey, "attitudes of Europeans towards air quality" published earlier this year found that the 70% compares to just 9% for unconventional fossil fuels like shale gas, and 8% for conventional fossil fuels.
In all 27 EU Member States, "renewable energy sources in the most mentioned priority for energy options in the next 30 years," the survey says.
The share of people favouring renewables over other sources rises to 82% in Portugal and 81% in Austria, Spain, Germany and Denmark. In only two EU countries did fewer than half of all respondents favour renewables – Bulgaria (45%) and Romania (49%), but in both countries renewables were still by far the most popular option.