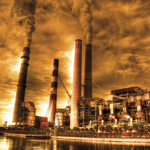 The International Monetary Fund (IMF) has just published a report showing that almost 9% of all annual country budgets are spent supporting oil, natural gas and coal industries through direct subsidies, consumer rebates and avoided taxes on pollution. The report estimates that worldwide subsidies to fossil fuels total $1.9 trillion [€1.5 trillion] – the equivalent to 2.7% of global GDP, or 8% of government revenues, the IMF says.
Wind energy is frequently criticised in the media and by some politicians because it receives government support – which is true. But, have those who raise these views ever stopped to think about the enormous sums in government support fossil fuels have received over their lifetimes – and still do as the latest IMF data testifies?
As a means of comparison, in 2011 alone the International Energy Agency estimated that global fossil fuel direct subsidies were worth $523 billion, compared to $88 billion for renewables.