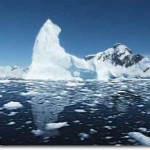 Significant, concerted action is now required to stop the continued growth of toxic greenhouse gases caused by burning fossil fuels, says the latest Intergovernmental Panel on Climate Change (IPCC) report on global warming.
Atmospheric concentrations of carbon dioxide (CO2) and other greenhouse gases have increased to levels unprecedented in at least the last 800,000 years, the IPCC found.
"CO2 concentrations have increased by 40% since pre-industrial times, primarily from fossil fuel emissions," the report, released in Stockholm, said, adding it is extremely likely, with at least 95% certainty, that human influence has been the dominant cause of the observed warming since the mid-20th century.
"Continued emissions of greenhouse gases will cause further warming and changes in all components of the climate system," the report stated. "Limiting climate change will require substantial and sustained reductions of greenhouse gas emissions."