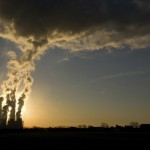 The world is not on track to reach its goal of limiting global temperature increase to 2°C, warned the International Energy Agency (IEA) on Monday.
Highlighting the need for intensive action in the energy sector before 2020, the IEA noted that the energy sector accounts for about two-thirds of global greenhouse gas emissions from burning fossil fuels.
"Climate change has quite frankly slipped to the back burner of policy priorities," Marie van der Hoeven, IEA Executive Director said in a press release that accompanied the London launch of an IEA report, Redrawing the Energy-Climate Map. "But the problem is not going away – quite the opposite."
"This report shows that the path we are currently on is more likely to result in a temperature increase of between 3.6 °C and 5.3 °C but also finds that much more can be done to tackle energy-sector emissions without jeopardising economic growth, an important concern for many governments," van der Hoeven said.