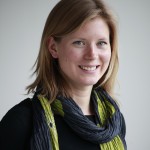 Wind Directions – the wind industry's very own magazine bringing you the latest wind energy insight and analysis – needs you. The Wind Directions team is looking to find out what you find interesting about the magazine and what content you would like to see more (or less!) of.
It takes just 10 minutes to fill in, and all participants can enter the draw to win one of three Amazon Kindles!
How do you read Wind Directions – online using the eMag? How do you rate this? Would you like to see more editions of Wind Directions in the year? Are you an advertiser with feedback we might find useful? This is your chance to give your input into a magazine that aims to meet your needs.
We're looking forward to your answers to these questions and more. Fill in the survey now.
Read the latest Wind Directions