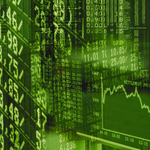 Those who wonder why it seems to take governments so long to go about tackling climate change should be aware of recent stories linking a US non-profit foundation with deliberate attempts to pretend global warming isn't nearly as serious an issue as most scientists say it is.
Media outlets and websites have been reporting the past week about leaked documents from the Heartland Institute, a Chicago-based libertarian think tank that aggressively downplays the existing and potential ravages of climate change.
According to Heartland's leaked fundraising plan, posted online by DeSmogBlog.com, the institute hopes to raise €5.8 million this year, a 70% increase over 2011.
One of the donors last year was the Charles G. Koch Charitable Foundation, which gave €18,900. The New York Times says Koch is one of two billionaire brothers who prominently support libertarian causes. "They control Koch Industries, one of the country's largest private companies and a major oil refinery," the newspaper said.
Revelations that Heartland wants to step up its campaign to denigrate science-based public classroom teaching has prompted an open letter from a group of high-profile climate scientists who urge the institute to understand how its attacks on science have helped to poison the debate over global warming.
"The Heartland Institute has chosen to undermine public understanding of basic scientific facts and personally attack climate researchers rather than engage in a civil debate about climate change policy options," says the letter, obtained by the Guardian.
"These are the facts: Climate change is occurring. Human activity is the primary cause of recent climate change. Climate change is already disrupting many human and natural systems. The more heat-trapping greenhouse gas emissions that go into the atmosphere, the more severe those disruptions will become."
The scientists went on to say that they object to Heartland's practice of spreading misinformation about climate research and personally attacking climate scientists to further its goals.
"We hope the Heartland Institute will begin to play a more constructive role in the policy debate," the letter continued. "Refraining from misleading attacks on climate science and climate researchers would be a welcome first step toward having an honest, fact-based debate about the policy responses to climate change."
Meanwhile, to make a murky situation even murkier, the Financial Times and other media organisations are reporting that Dr. Peter Gleick, a water scientist and supporter of the need for action on climate change, has admitted he tricked the Heartland Institute into sending him confidential fundraising and strategy papers that he leaked anonymously to journalists.
Gleick's admission that he used deception to obtain the documents has set off a debate in the scientific community with some denouncing his actions while others saying the documents he released speak volumes about the institute's ongoing crusade to belittle climate change. For its part, Heartland has said one of the leaked documents is fake.
As the Intergovernmental Panel on Climate Change keeps reminding those who will listen, a great deal is at stake if the world's warming atmosphere is to be kept to an increase of no more than 2° Celsius which scientists say is the absolute limit if we are to avoid dangerous climate change.
Honest discussion about climate change — like how wind power and other renewables can help mitigate greenhouse gas emissions caused by burning fossil fuels — is already long overdue. Misrepresenting peer-reviewed science is not part of the answer.