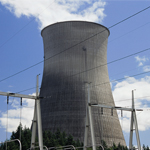 A coalition of eight leading European energy companies has written a letter to the European Commission and Presidency of the European Council calling for legally binding 2030 targets for renewable energy, carbon cutting and energy efficiency as well as for the modernisation of energy infrastructure.
The letter was signed by SSE, Eneco, DONG Energy, Public Power Corporation, ACCIONA, Sorgenia, EWE and EDP Renewables.
"The lack of binding targets post 2020, an ETS [Emissions Trading System] failing to stimulate investment in renewables, and an outdated energy infrastructure severely threaten to wreck the needed modernisation and decarbonisation of the European energy sector," the letter published by Euractiv says.
The lack of concrete policy measures post-2020 does not provide "sufficient guidance and certainty," meanwhile, the low ETS carbon price and over-supply of emission allowances is "far from providing the foundation for investments in renewable energy technologies," the letter states.
If policy action is not taken the EU risks missing its 2050 target of cutting carbon by 85-90% compared to 1990 levels since current conditions mean that the phase-out of carbon intensive power plants may be delayed and "the better business case for possible investment in the power sector today is for new lignite coal power plants," according to the letter.
At the same time, Europe's electricity grids and market design must be upgraded, the letter says in an opinion that chimes with the call of a campaign supported by EWEA, Europacable, Eurelectric and 62 other organisations across Europe. "International transmission capacity is needed to avoid large regional imbalances and ensure a cost-efficient utilisation of Europe's low-carbon resources," the letter states.
In December last year, the European Commission released a draft energy roadmap for 2050. The plans have been criticised for not containing concrete targets for 2030, but the Commission has indicated that there will be an intense discussion on binding renewable energy targets for 2030. These targets should be agreed by 2014, European Commissioner for energy Günther Oettinger has said.
A 2030 target is vital for the energy sector. Investors need signals for 2030 to help them make the right choices today. If the Commission is to take its 2050 carbon targets seriously – as well as open up opportunities for investment and sustainable jobs in a renewable economy – it needs to define 2030 targets urgently.