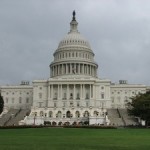 The US wind power industry begins 2012 waiting to see if American politicians will decide early in a national election year to extend the Production Tax Credit (PTC) which is worth billions in wind energy investments and tens of thousands of new jobs.
According to the American Wind Energy Association (AWEA), policy makers should quickly extend the PTC, which is the US wind power sector's main policy incentive, in order to replace the industry's boom and bust cycles with long-term certainty.
Lobbying for a multi-year extension to the PTC, which is currently to expire by the end of 2012, AWEA noted a new government incentive would allow the industry to continue creating employment opportunities and generating economic growth despite the ongoing financial crisis.
AWEA said a study released in December found a stable tax policy would allow the wind industry to grow to nearly 100,000 American jobs in the next four years.
"Included in those numbers: the wind manufacturing sector would grow by one third, to 46,000 American manufacturing jobs," AWEA said. "Such job additions will keep the wind sector on track toward supporting the 500,000 jobs by 2030 projected in a report by the US Department of Energy during the George W. Bush administration."
On the other hand, the association added in a press release, not extending the PTC would increase taxes on the sector and could kill thousands of jobs in the industry.
"The recently released report from Navigant Consulting also found that if Congress allows the PTC to expire, jobs in the wind industry will be cut in half, meaning a loss of 37,000 American jobs and a one-third cut to American wind manufacturing jobs, while private investment in the industry would drop by nearly two-thirds," AWEA warned.
Encouraging people to remind their political representatives of the urgency of extending the PTC, the association also said that "with the uncertainty of the future of the PTC, businesses are hesitant to plan future US wind projects, American manufacturers have seen a drop in orders, and layoffs have already started."
Agreeing with AWEA's position, the influential Union of Concerned Scientists (UCS) notes on its website that the "PTC has been a major driver of wind power development over the past seven years."
The UCS, a major science-based nonprofit headquartered in Cambridge, Massachusetts, said short-term extensions of the PTC are insufficient for sustaining the long-term growth of renewable energy. As a result, the organisation added, the US government should pass a four-year extension to the PTC for wind power.