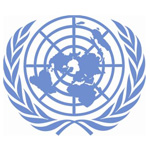 Right now the world's climate negotiators are gathering in Durban, South Africa for COP17 – the United Nations climate change conference. It's December 2011 – at the same time next year we will be just weeks away from the end of the 'Kyoto Protocol' – a global legal agreement to cut carbon emissions. When that expires the world is likely to be left without legally binding CO2 reduction targets.
Rémi Gruet, senior regulatory affairs advisor from EWEA who is at the meeting, said the situation looks bad. The best outcome the world can hope for is a roadmap outlining the steps needed to reach a global climate agreement by 2015, he said.
Despite the warnings from scientists that we must limit global temperature rises to 2°C to prevent dangerous climate change, the political will does not appear to be there. "There is a decoupling between the science and political action," Gruet said.