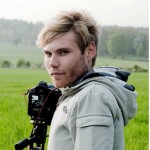 Cross-posted from the Estonian Wind Power Association's blog – November 11, 2011
If you type green, clean, modern, renewable or wind energy into a Google images search the results are mainly images of wind power plants and farms, said Werner Nystrand, the Swedish photographer, who spoke at last month's Wind Power Conference in Tallinn and who takes breathtakingly beautiful pictures of wind power plants and their surroundings.
Everybody knows the symbols of Paris and Sydney – Eiffel Tower and Opera House. And today everybody also knows the symbol of clean energy – a wind turbine. These symbols are easy to draw and therefore easy to remember and people relate them to emotions and values. These values and emotions are not actually in the symbol but through cultural impressions we associate these values with the symbol.
All three mentioned symbols have something in common – they were all originally hated. The architect of Sydney's Opera House – Jorn Oberg Utzon had to go into exile on Mallorca. Alexandre Gustave Eiffel had to construct a tower that could be disassembled one year after the world fair. Today both the Sydney Opera House and the Eiffel Tower are two of the most recognised and beloved landmarks in the world. "They are the most common, beautiful and loved symbols we have. Perhaps and hopefully the same will happen with wind power," said Werner.
Werner, who usually focuses his work on portrayals of architecture, told that he started to be intrigued by wind power as a photographic subject during the production of a wall calendar themed with Carl Linneaus journey's through Southern Sweden. "The works were geographically restricted to the southern part of Sweden and for one of the months we wanted an image of an old wind mill. The problem was that there was only one 300 year old wind mill was still standing in Skåne and that was in the middle of a small city. The conclusion was that it is better to use something totally new and therefore we set out to take a beautiful image of a modern "wind mill,"" explained Werner.
From a photographer's point of view powerful and simple shapes are great elements in landscape images. Werner described wind turbine's vertical lines as powerful and engaging whereas horizontal ones compel as calm and orderly. Tilted lines like the ones in the rotor of a wind turbine are dynamic and convey movement. He also said that even though a great image needs a subject it is more important that a great image conveys values and emotions beyond what's literally in the image. As with the Sydney Opera House and the Eiffel Tower a great image communicates and conveys emotions and values in several ways.
Werner Nystrand was born in the 80's and grew up in a very tightly inhabited agricultural part of Sweden. For his entire life wind power plants have been part of the surrounding landscapes and he says they are as natural as a farm or planted trees for him so there is nothing new or strange with them. "It is just the matter of time and acceptance", noted the photographer who described wind turbines as graceful, sleek and modern. "I find their movement graceful. It is a symbol of purity and the greener, better future that is actually happening today," expressed Werner.