Blackstone, one of the world's largest asset management and private equity firms, are investing in the Meerwind Offshore Wind farm in Germany. They've written a guest post for the EWEA blog on why they chose to do this….
By: Sean Klimczak, Managing Director in the Private Equity Group, Blackstone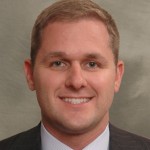 Earlier this month, Blackstone, leading investment and advisory firm, announced the financial closing for "Meerwind," the largest German offshore wind farm to complete its full financing process.
The Meerwind project was made possible by the German regulatory framework for offshore wind, which is one of the best designed and practical renewable programs in the world. Meerwind is the first project to close under the recently unveiled KfW-sponsored Offshore Wind Programme. This visionary program, developed by the German government, is designed to help replace the ~25,000 megawatts of power needed as a result of the recent announcement that Germany is retiring its entire fleet of nuclear power plants by 2022 in the wake of the Fukushima nuclear tragedy in Japan.
The 80 turbine wind farm will be situated approximately 23 km off the German island of Helgoland in the North Sea and will utilize Siemens 3.6MW wind turbines. Construction of the 288MW offshore wind farm will be completed in 2013. Once finished, Meerwind will produce sufficient power to service approximately 400,000 households and will help Germany eliminate approximately one million tons of carbon emissions per year. 2,000+ jobs will be created in various German locations to manufacture the 100,000 tons of equipment needed for the wind farm.
The story of how Meerwind came together, speaks to Blackstone's long-term commitment to offshore wind development.
To date, funds managed by Blackstone have invested/committed approximately $5 billion in the energy and natural resources sector across 4 continents. We began looking at offshore projects in Germany in 2008 out of a conviction that the German government would soon need to focus on offshore wind to meet its ambitious renewable energy goals. That same year, funds managed by Blackstone acquired the 80-turbine "Meerwind" permit from Windland, one of the first dedicated wind power developers in Germany.
Concurrent with the Meerwind financial closing, Blackstone also announced the acquisition of a permit to construct the Nördlicher Grund offshore wind farm. The 64 turbine wind farm with an estimated construction cost of €1.3 billion will be situated approximately 100 km off the German coast in the North Sea. Construction is expected to commence in 2013 with completion in 2016.
The EWEA blog welcomes guest bloggers. If you have an interesting story to tell us, please contact Zoe.Casey AT ewea.org