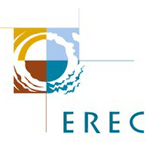 The European Renewable Energy Council (EREC) has called for a binding target to reach a 45% share of renewable energy in the overall energy mix by 2030, building on the EU's current targets to reach 20% by 2020.
Today's call, made at Europe's Renewable Energy Policy Conference in Brussels, comes as political momentum is steaming ahead for a post-2020 renewable energy target.
Connie Hedegaard, European Commissioner for Climate Change, has said the EU should be talking about a 2030 target. "A discussion on a renewables target for 2030 is needed in the aftermath of the Fukushima nuclear accident in order to avoid locking ourselves into fossil fuels, which would make it extremely expensive or even impossible to reach our long-term climate goals," she said today in response to the EREC call.
Philip Lowe, Director-General for Energy at the European Commission speaking today at the EREC conference acknowledged the urgency for a post-2020 target. Getting beyond 2020 is "very soon upon us" he said adding that "predictability" is needed to ensure investor confidence in renewables: "investors need certainty that their investments will not be stranded," he said. Maja Wessels, from manufacturers First Solar, echoed Lowe's call saying: "Binding goals are the first thing necessary to really create a renewables market."
Rudi Anschober, Regional Minister for Energy from Upper Austria, said that by 2030 renewables will meet 100% of the region's electricity demand. "Brussels needs to follow our example and catch up!" he said.
The European Wind Energy Association strongly backs EREC's 45% target, and calls for a new regulatory framework for post-2020 to be in place by 2014 – before the end of the current Parliament and Commission.
Become a Fan of 45% by 2030 on Facebook and help achieve this important goal.
Read the EREC report on the 45% target here.