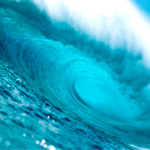 A new electricity cable – the first to link the UK and the Netherlands and the first cable to be constructed from the UK to another country in 25 years – went live earlier this month, the National Grid reports.
The 260km-long high voltage cable runs between the Isle of Grain in Kent and Maasvlakte near Rotterdam. It is intended to improve the security of electricity supply and "enable the integration of electricity generated by wind farms on the European continent and the UK into the European and UK-grid", National Grid said.
Running deep beneath the North Sea, the cable will make it easier to import wind energy when the wind is not available and easier to export it when there is a surplus, Nick Winser, executive director of National Grid explained.
The cable "marks another step towards a single European electricity market", National Grid said. Chris Huhne, UK Secretary of State for Energy and Climate Change, said that a single European electricity market puts pressure on electricity prices across Europe; "consumers win", he said.
The project will be officially opened on 12 May.