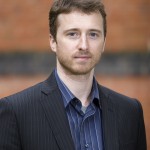 By Justin Wilkes
All 27 National Renewable Energy Action Plans have now been submitted to the European Commission. We at EWEA have done an analysis of the plans.  As expected they show that the EU as a whole will exceed its target of 20% of energy from renewables by 2020.
Taking all 27 National Renewable Energy Action Plans together we see that EU countries expect to meet 20.7% of their energy consumption from renewables.
This would mean that 34% of all electricity in the EU in 2020 would come from renewables – 14% from wind energy alone: making wind Europe's leading renewable energy source.
Only two EU countries – Italy and Luxembourg – intend to meet their targets by importing renewables, using the so-called 'cooperation mechanisms', meaning that all the others will be making sure that energy investments are made in their own countries: reducing greenhouse gases, improving security of supply, and creating jobs for their own citizens.
It's clear from this that the vast majority of EU countries understand the benefits of harnessing wind power locally.
For more information see the EWEA press release.