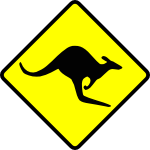 The latest example of Australia getting serious about developing its vast wind power potential occurred last week at an industry forum in Cairns with an announced plan that construction of a $560 million (€400 million) wind farm and visitor centre could begin by the end of next year.
According to The Cairns Post, Wendy Morris, of property developer Port Bajool,  described the planned 220 MW wind farm and its accompanying $12 million (€8.6 mn) energy innovation centre as "one of the bright shining lights" for the Tablelands area, which has been dealing with a sluggish economy.
The newspaper reported that the 80 turbine wind facility, located near Mt. Emerald southwest of Mareeba, could produce enough electricity to power Tablelands and up to 60% of Cairns.
Working with Port Bajool on the project — which still requires the approval of Tablelands Regional Council — will be wind service provider Transfield Services.
The Post described Tablelands Mayor Tom Gilmore as being enthusiastic about the plan.
"It's one of the most exciting projects in Far North Queensland," Gilmore was quoted as saying. "It's not just something to light a candle — it's a significant power station and a big construction project for the region. Obviously, it's subject to [the application that] comes before us, but I would say it has strong support."
The newspaper also talked to several local residents who supported the plan.
"I think it sounds great. It's been a long time coming," Christos Stanitsas reportedly said while Makse Srhoj noted that "some people might have some opposition to it, but the truth is we've needed some kind of good, green power for a long time."
Friday's announcement came just two months after a major new study suggested Australia could switch completely to renewable energy within 10 years by building between 6,500 to 8,000 wind turbines in 23 sites and 12 massive solar power stations.
The Zero Carbon Australia Stationary Energy Plan needs an investment of about $37 billion (€26.4 billion) a year over the next decade of which about $72 billion (€51.5 billion) would be invested in wind power. A national grid would also be created at a cost of $92 billion (€65.8 bn), the plan added.