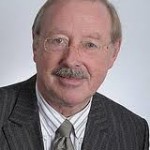 Imagine a world two decades from now in which a new wind turbine is installed every seven minutes.
That impressive scenario was raised last week in Beijing just before the China Wind Power 2010 conference by Sven Teske, Senior Energy Expert from Greenpeace International.
Teske was commenting on the Global Wind Energy Outlook 2010 report which found wind power could provide about one-fifth of the world's electricity by 2030.
Published by the Global Wind Energy Council (GWEC) and Greenpeace International, the report found wind power could meet 12% of global power demand by 2020 and up to 22% by 2030.
The report also found direct and indirect wind power jobs — estimated at 600,000 today — could come close to reaching two million by 2020 and more than three million a decade later.
"In 2010 the 600,000 workers of the wind industry put up a new wind turbine every 30 minutes," Teske said. "By 2030, the market could be three times bigger than today, leading to a €202 billion investment. A new turbine every seven minutes — that's our goal."
Teske's enthusiasm for continued expansion of the global wind power sector — and the many benefits it can provide — is understandable, considering other findings is the report.
Based on an "advanced" scenario, which assumes all policy options in favour of renewables have been adopted, the 60-page report noted that the 1,000 GW of wind power capacity projected to be installed by 2020 could save as much as 1.5 billion tonnes of CO2 every year. By 2030, the report added, a total of 3.3 billion tonnes of CO2 could be saved annually.
"Wind power can make a massive contribution to global electricity production and to decarbonising the power sector, but we need political commitment to make this happen." said Steve Sawyer, GWEC's Secretary General.
GWEC Chairman Klaus Rave noted that a lot of the growth in wind power, which is now deployed in more than 75 nations, is happening outside of the industrialized world.
"By 2030, we expect that around half the world's wind farms will be located in developing countries and emerging economies," noted Rave (see photo).