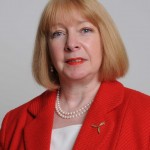 While short on details, the UK government's Spending Review that Chancellor of the Exchequer George Osborne announced on Wednesday appears to have understood the vital importance of funding port infrastructure projects aimed at encouraging increased growth in the European offshore wind sector.
Although many national departments face significant funding and personnel cuts, the government did announce it "is committed to reducing the UK's carbon emissions."
Part of this commitment was a pledge of "more than [€220 million] for the   development of low carbon technologies including offshore wind technology and manufacturing at port sites."
Osborne told Parliament that the "aim of all these investments is for Britain to be a leader of the new green economy — creating jobs, saving energy costs, reducing carbon emissions."
He was also reported as saying that "when money is short, we should ruthlessly prioritise those areas of public spending which are most likely to support economic growth, including investments in our transport and green energy infrastructure."
In the past month, business and environmental groups had worried that up to 60,000 green jobs would be jeopardised if plans to build three factories to make offshore wind turbines were sacrificed by the government.
Noting the previous government had pledged €68m to upgrade ports so they could handle the next generation of offshore wind turbines, the Guardian said that Siemens and General Electric had announced plans to invest €205m in two new UK manufacturing plants if the necessary work goes ahead on nearby ports.
RenewableUK, the nation's leading renewable energy trade association, said the government's proposals were "credible and considered."
"Retaining the Ports Fund will give the industry a huge boost and establish the UK as a major force in renewable energy manufacturing," Chief Executive Maria McCaffery said in a press release.
Details of the €220 million investment in offshore wind technology and port site manufacturing are expected in the coming weeks.
What is clear, however, is that despite its aggressive deficit-reduction plans, the government understands that supporting offshore wind power by revitalising ports to create jobs and emissions-free electricity is a significant part of a new green economy for the 21st century.