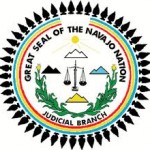 A number of prominent members of the Navajo Nation, the largest tribe in the US,  are beginning to advocate that economic activity created by wind power and other renewables should begin replacing coal mining on the band's huge reservation, according to The New York Times.
Carrying the headline "Navajos Hope to Shift From Coal to Wind and Sun", the NYT story also said that people are increasingly wondering about health and environmental concerns caused by coal mining and coal-fired power plants on the reservation that sprawls across parts of New Mexico, Utah and Arizona.
Published on Monday, the article noted some of the 300,000 people in the Navajo Nation — which covers about 70,000 square kilometers — are now speaking out against the smog, soot, water pollution and health problems long associated with the coal industry.
"Quite a few of my relatives have made a good living working for the coal mine, but a lot of them are beginning to have health problems," Curtis Yazzie, 43, was quoted as saying. "I don't know how it's going to affect me."
The story noted that a growing number of Navajos are embracing "environmental healing and greater reliance on the sun and wind" and that the issue of cleaner energy sources is being raised during the 2 November Navajo election campaign.
Coal mines and coal-fired power plants provide as many as 1,500 jobs on the reservation, the story said, and more than one-third of the tribe's annual operating budget. The article added, however, that income from coal has dropped recently as pollution regulations have imposed costly restrictions and lessened the demand for mining.
As a result, the story noted, band officials are drafting the tribe's first comprehensive energy policy and are gradually turning to renewable energy projects, casinos and other sources for income.
"This year the tribal government approved a wind farm to be built west of Flagstaff, Ariz., to power up to 20,000 homes in the region," the article said.