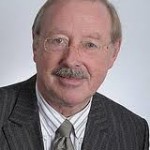 Imagine a world two decades from now in which a new wind turbine is installed every seven minutes.
That impressive scenario was raised last week in Beijing just before the China Wind Power 2010 conference by Sven Teske, Senior Energy Expert from Greenpeace International.
Teske was commenting on the Global Wind Energy Outlook 2010 report which found wind power could provide about one-fifth of the world's electricity by 2030.