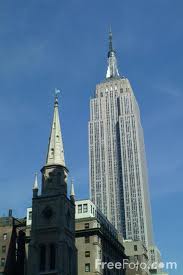 Wind power in New York could be increased in the next eight years by more than five times the amount currently operating in the state, a new study has found.
Continued wind development would bring a number of benefits to the 19.5 million people living in the state, including lowered energy production costs and decreased amounts of CO2 and other harmful pollutants, the study by the New York Independent System Operator (NYISO) found.
"Wind power is a vital component of New York State's renewable energy strategy," Stephen Whitley, NYISO president, said in a press release issued Thursday. "This study provides a much clearer picture of the benefits consumers can see as a result of continued wind development."
Called "Growing Wind: NYISO 2010 Wind Generation Study," the report analysed increasing wind power in the state from the existing 1,275 megawatts (MW) to 8,000 MW by 2018. Currently, the press release said, there are more than 7,000 MW of proposed wind projects that have been submitted to NYISO for potential interconnection to the state grid.
The study by NYISO, a non-profit corporation that operates the state's bulk electricity grid and administers New York's competitive wholesale electricity markets, also found "that any operational requirements associated with integrating sufficient wind generation could be addressed." That, along with transmission upgrades, would help New York reach its goal of having 30% of the state's electricity supplied by wind power and other renewable resources by 2015.
"The primary finding of the study is that wind generation can supply reliable clean energy at a very low cost of production to the New York power grid," the study concluded. "This energy results in significant savings in overall system production costs, reductions in 'greenhouse' gasses such as CO2 and other emissions such as NOx and SO2 as well an overall reduction in wholesale electricity prices."
The 102-page study added that NYISO's system would allow for up to 8,000 MW of installed wind capacity "without any adverse reliability impacts." New York adapted a Renewable Portfolio Standard in 2004.