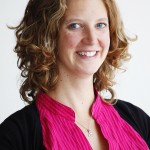 A short note to say I am on maternity leave from next week. The blog will be left in the capable hands of regular correspondent Chris Rose, and the Editor of Wind Directions magazine Sarah Azau.
Since the blog was launched in April this year it has gone from strength to strength with a constantly growing number of followers. And there's plenty more to look forward to on the horizon including live coverage from our GRIDS 2010 conference in Berlin in late November this year.
I look forward to returning to blog editing next Spring!
Zoë Casey