Plans to build the largest wind farm in the US, and possibly the world, took off last week with an announcement that financing worth $1.2 billion had been arranged for four of five initial phases of the ambitious project.
In announcing the deal, Terra-Gen Power said phases two through five of the Alta Wind Energy Center (AWEC) in Kern County, California would generate a total of 570 megawatts of capacity. Construction on phase one of the project, which is expected to generate 150 MW and required $394 million in financing, began in March.
Located in the Mojave Desert about 120 kilometres north of Los Angeles, the AWEC is, with more expansion in the future, potentially a 3,000-MW wind power development initiative.
A Terra-Gen press release said the AWEC project is underpinned by a 1,550 MW power purchase agreement to sell clean, renewable energy to Southern California Edison.
Jim Pagano, CEO of Terra-Gen, said the project will help the US advance its goal of achieving energy independence in an environmentally responsible manner. "The Alta projects I-V will create more than 1,500 domestic manufacturing, construction and operation and maintenance jobs, and inject more than $600 million into the local economy," Pagnao added.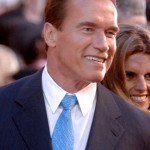 Last week's announcement also caught the attention of California Gov. Arnold Schwarzenegger, who has increasingly become a fan of wind energy and other renewables. "Having the world's largest wind project break ground in our state is tangible evidence that our pioneering policies are drawing investment, improving the economy and creating jobs now when we need them most," Schwarzenegger said.
The Terra-Gen press release said the initial five projects will increase the installed wind capacity in California by more than 25% and deliver enough clean, renewable energy to supply up to 200,000 homes.
The Los Angeles Times quoted Billy Gamboa, a renewable energy analyst with the California Center for Sustainable Energy, saying that the project will probably be a wind power bellwether, affecting the way renewable energy deals are financed, the development of new electricity storage systems and how governments regulate the industry.
"It's a super-mega-project," Gamboa reportedly said. "It'll definitely set a precedent for the rest of the state and have a pretty large impact on the wind industry in general."
The LA Times also noted that analysts say that the project could produce three times as much energy as the nation's largest existing wind farm when it is completed in the next decade.
The Associated Press reported that the project is being developed in an area  already studded with turbines that use winds sweeping across the Tehachapi Mountains to produce electricity.
What do you think about the ambitious AWEC project? Post your thoughts below.