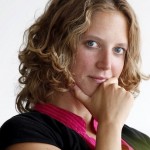 The security of our energy supplies has hit the headlines following a statement last week by Chris Huhne, the UK's Energy Secretary saying that the UK is "very likely" to experience an oil shock similar to the crises of the 1970s in the next decade.
In an interview with the Financial Times, Huhne said that the UK could be subject to "very severe blows." Today, the UK imports some 27% of its energy needs, but this is set to rise sharply up to 58% within 10 years, Huhne warned.
According to the Daily Mail, Huhne voiced strong support for wind energy, citing it as "incredibly competitive" in producing power. Building new wind farms across the UK could help the country to withstand some of the energy shocks Huhne discussed in the FT interview.
The energy security issue has also reverberated in Ireland. A report on RTE last week warned that the country's GDP could fall "by as much as 7.5% if the world were to experience a sudden oil or gas price rise." It notes that Ireland is more vulnerable to such a shock than the US, UK or the rest of Europe.
On a European level, the Commission's Energy Portal states that Europe is currently dependent on foreign energy supplies for an average of 53.8% of its needs, however in some countries this rises to as much as 100% (Cyprus and Malta) and it's in the 90% bracket for Luxembourg and Ireland.
By investing in wind power, Europe reduces its dependence on Russian gas and Middle Eastern oil. Wind power indeeds acts as an insurance against the oil shocks politicians fear. Leaving the other benefits of wind power aside, surely this is reason enough to dramatically expand our use of a mature, ready technology such as wind power to stop a repeat of the oil-linked crises of the 1970s?
On a separate note, this time on wind's ability to cut our electricity bills, here is a very interesting article just published by the New Scientist. If you have any interesting articles to share, or you have something to say on energy security and/or electricity prices, comment below…