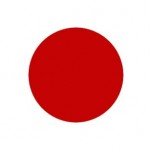 In another positive development for the global offshore wind industry, it appears that the world's number two economy is getting ready to harness a massive amount of additional offshore wind energy to help power its electricity-hungry population, promote jobs and spending in its coastal regions, and reduce greenhouse gasses.
Kyodo News International was reporting on the weekend that a senior Japanese government panel has drafted a plan calling for huge offshore wind farms capable of producing at least 1,000 megawatts of power to be built by 2020.
Relying on a source familiar with the proposal, the news agency said the panel — headed by Prime Minister Yukio Hatoyama — hopes to work out financing and other issues related to the plan within a year.
The government is hoping that developing both offshore wind farms and specialty vessels required for their construction will create many jobs in a variety of industries, ranging from steel manufacturing to machinery components, the news agency quoted the source as saying.
Noting that Japan, which saw its first offshore wind farm begin operations in 2004, lags far behind Europe in promoting offshore wind energy, the source added the government will likely consider a number of support measures including subsidies or loans for research and development, as well as construction of power generation equipment.